Claim Your Collector's Edition Bundle of 8 Bills featuring President Trump FREE (while supplies last)
OWN A PIECE OF AMERICAN HISTORY
Available for a limited time while supplies last! Our special Collector's Edition Bundle consists of 8 memento-series bills featuring our 45th President, Donald J. Trump.
With vibrant colors, stunningly detailed designs, and high-quality printing utilizing the latest technology, these collector's bills have the same look and feel as actual US legal tender. We are offering this special while supplies last, as we are looking to make more room for products celebrating the upcoming 2020 election.
Claim your 8 bill Collector's Edition Bundle for FREE!

$119.60
$0.00

*Limit 1 set per customer - if you add multiple to your cart, you will only be sent 1 set!*
CLAIM YOUR FREE 8-BILL SET NOW
AS SEEN ON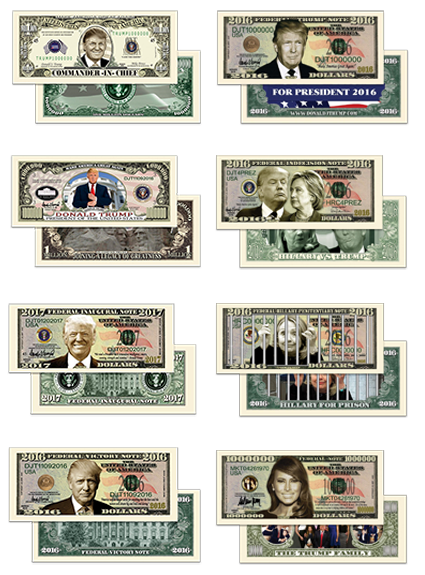 An amazing Collector's Edition Bundle from the biggest history-making election the US has ever seen!
Included In Your Collector's Edition Bundle:
Trump Commander in Chief Bill
Trump Legacy Bill
2017 Inaugural Bill
2016 Trump Victory Bill
2016 Trump For President Bill
2016 Trump Vs. Hillary Bill
Hillary For Prison Bill
Melania Trump & First Family Bill
CLAIM YOUR 8-BILL SET NOW

You're Going to Love This Collector's Edition Bundle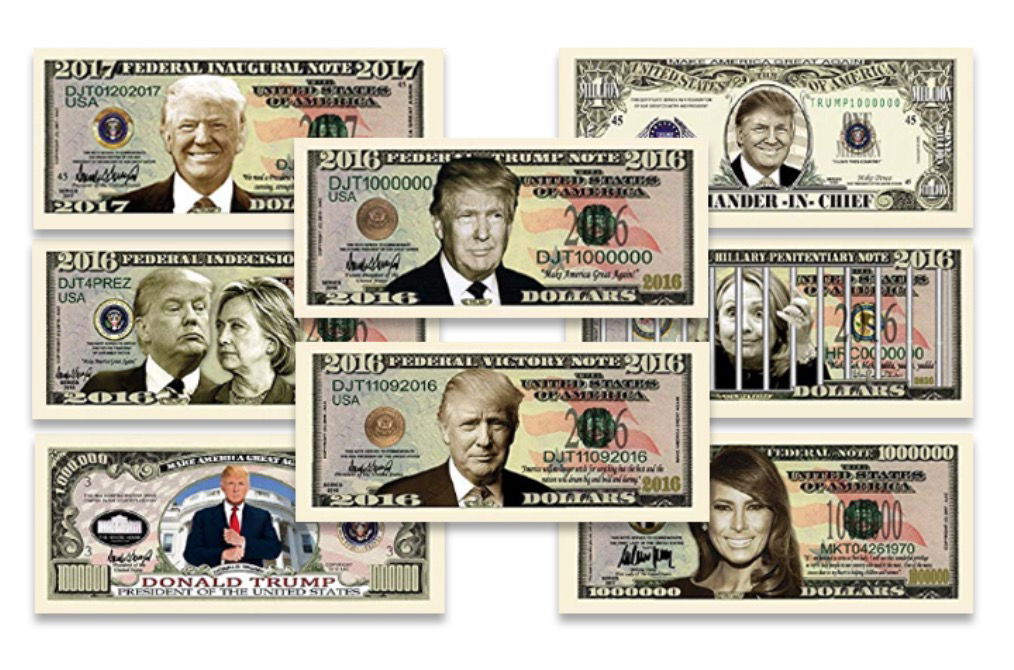 Our loss is your gain, as we're giving these collectable bills away in order to clear up more space for new products.

This set is great conversation piece or keepsake to have to pass on to your children or grandkids! With high-quality colors and designs on the front and back, they've been crafted with detailed state-of-the-art printing technology! Each bill has the same look, feel, and size as U.S. Legal Tender.

And this collector's set can be yours - for FREE.
CLAIM YOUR BILLS NOW!